Broyage de plateau et cale thermoformés en plastique
CTICI recycle le plastique issu de plateau et de cale thermoformés grâce à un système de broyage.
La mise en place de la traçabilité sur nos plateaux et cales thermoformés, nous permet de les récupérer et de les recycler.
Le plastique broyé est calibré, qualifié, contrôlé et dépoussiéré. Grâce à sa qualité, il n'est pas nécessaire de repasser par une granulation pour le réutiliser. Il est directement prêt à l'emploi.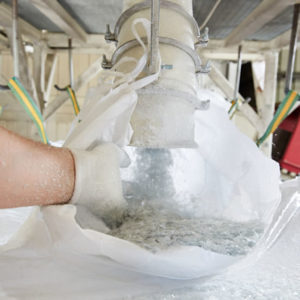 Crushing of thermoformed plastic trays and wedges
CTICI recycles the plastic from thermoformed trays and wedges using a crushing system.
The traceability of our thermoformed trays and wedges enables us to recover and recycle them.
The crushed plastic is calibrated, qualified, checked and dusted. Due to its quality, there is no need for further granulation in order to reuse it. It is directly ready-to-use.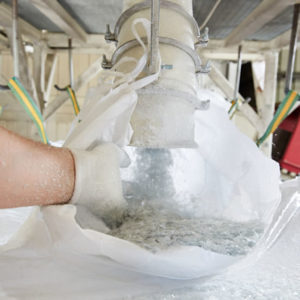 Zerkleinerung von Trays und Polsterungen/Verkeilungen aus thermoplastischem Kunststoff
CTCI recycelt mit seiner Zerkleinerungsanlage den aus Trays und Keilen gewonnenen thermoplastischen Kunststoff.
Durch die Einrichtung der Rückverfolgbarkeit unserer thermoplastischen Trays und Verkeilungen können wir diese rückgewinnen und recyceln.
Der geschredderte Kunststoff ist kalibriert, qualifiziert, geprüft und entstaubt. Seine Qualität macht eine erneute Granulierung zur Wiederverwendung überflüssig. Er kann direkt verarbeitet werden.